You've found the car of your dreams and are ready to buy it. But one question remains — how do you finance a car? It seems like an impossible mission with all the stringent rules and regulations, especially if you have a limited budget. You can't just save up some money and buy the car right away. To begin your search for finance for car is no easy task, but it is not as overwhelming as it feels.
This guide will walk you through every step necessary to finance a car in today's world. Read on to discover how to finance a car with little cash upfront, the various financing options available, and what financing institutions are out there willing to help you get behind the wheel of that dream car.
What Is Car Financing?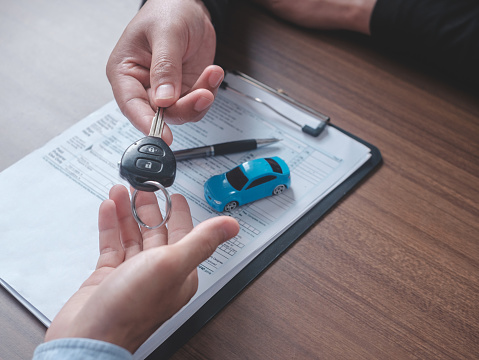 Car financing is the process of using borrowed money to pay for a car. In this scenario, you don't own the car until you've paid for it in full. The lender will provide you with the amount you need to buy the car, and you'll have to make monthly payments to pay back that amount.
If you don't qualify for a loan or don't have enough money to buy a used car in cash, you'll have to look at financing options. If you're purchasing a used car from a dealer and want to finance it, you can choose between an installment loan and a term loan. An installment loan is a car loan that you pay back over time with regular payments. A term loan is an amount of money you borrow from the dealer to pay for your car.
How does financing work on a car?
Before you sign on the dotted line, make sure you know how your financing works. It's important to understand how much you'll be paying each month and what your total cost of ownership will be. The best way to do this is to use a financing calculator like the one from Edmunds. First, make sure you're using a realistic amount. You also have to account for other costs like insurance, gas, car maintenance, and more. Once you have your figures, you can better understand your financing rates and decide which one is right for you.
Know Your Options When Financing for a Car
There are four main ways you can finance a car — buying with cash, taking out a loan, leasing, or taking out a certified pre-owned (CPO) program. Each method has its own benefits and drawbacks, so it's important to know the ins and outs of all five before making a final decision.
Buying with Cash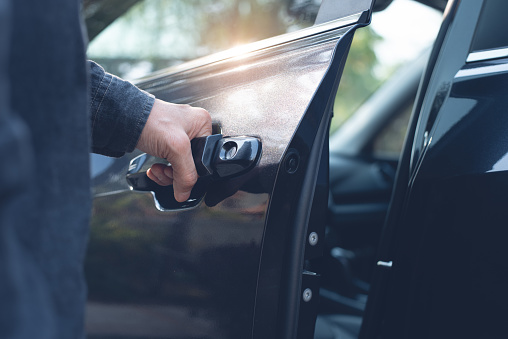 If you have the cash, this is the best way to go. Just keep in mind that if you're changing financing methods, you'll need to be careful when you trade in your old car.
Buying a Used Car
If you don't want to finance a new car, you can always buy a used car. Buying a used car is often cheaper than buying a new car but it can be hard to find a private lender who's willing to give you a car loan.
Taking Out a Loan
If you're having trouble saving up for a car in cash, a loan is another viable option. Use your loan account number to activate online access. You need to pay for a down payment and then you can set a bi-weekly or monthly payment for the rest of the cost. But if you don't make payments on time, you can get a bad credit rating.
Leasing
If you don't have the money to put down and don't qualify for a car loan, you might be interested in a lease. However, you'll have to pay extra at the end of the lease.
Taking Out a CPO program
If you want a used car with low miles and don't want to put in a down payment, you can take out a CPO program.
Is it smart to finance a car?
Definitely not. You should never take on a car loan without having a plan to pay it off. If you're not sure if you can afford the monthly payments, you don't have the money saved up for a down payment, or you can't pass a credit check, don't even think about financing a car.
Make sure you can pay for it in cash, save up for a down payment, and have good enough credit to qualify for a loan. If you do decide to finance a car, you'll need to find the right financing option. Unfortunately, not all financing options are created equal. Your best bet is to calculate your financing options to see which one suits you best.
What is the best financing option for a car?
Again, they're all good options if you can actually afford them. If you don't have good enough credit to qualify for a loan, your best financing option might be cash-only. If you want to finance a car, you'll want to check your credit score first and then visit your dealership.
Having good credit can save you money on interest rates, which can help you save money in the long run. If you don't have good enough credit and can't pay for a new vehicle in cash, your best financing option might be leasing. Just keep in mind that the interest rates on these types of loans are usually very high. If you can, try and avoid taking out a loan altogether.
How to Finance a New Car?
If you like the idea of financing a new car, you can do that too. But what's the difference between financing a new car and financing a used car? Not much, really. The main difference is that financing a new car is more expensive than financing a used car. Your financing rate will reflect the new car's higher cost and higher risk to the lender. That being said, there are two ways you can finance a new car.
When you buy a new car, the dealer will either give you a loan or let you use your credit card. If you have a high credit score and a good amount of money saved in your account, you can also finance a new car from a private lender. Visit your dealer and ask about the payment options, how many months to pay back, and total interest, and grab lower interest rates.
What's the cheapest you can finance a car?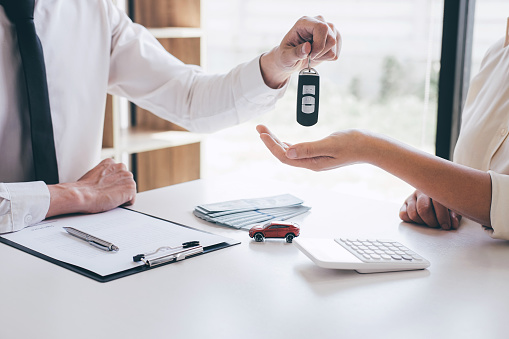 There is no such thing as the cheapest financing option for a car. Every financing option comes with an interest rate and it is up to you to decide which one is the best for you. If you want to finance a car, the best advice is to shop around for the best financing rate.
You can manage your loan online or at the dealership and ask if you can meet with an advisor to discuss the payment frequency and if it is in a calendar year. Before you sign on the dotted line, make sure you know all the details of the financing rate, including the annual percentage rate (APR) and the length of the loan. You should also look out for any hidden fees or restrictions in the contract.
Wrapping Up
If you're ready to take the plunge and finance a car, you have to do your research first. Not all lenders are the same, so you have to find the best one that fits your needs. When you know what financing options are available to you, you can make a more informed decision about which one is right for you.
Before you make any decisions, be sure to read up on the latest developments in the industry. This will help you decide which financing options are best for you. And once you've found the perfect financing option, enjoy your car knowing that it's paid for!